Twin Peaks Release Rolling Papers and a Video for "I Found a New Way"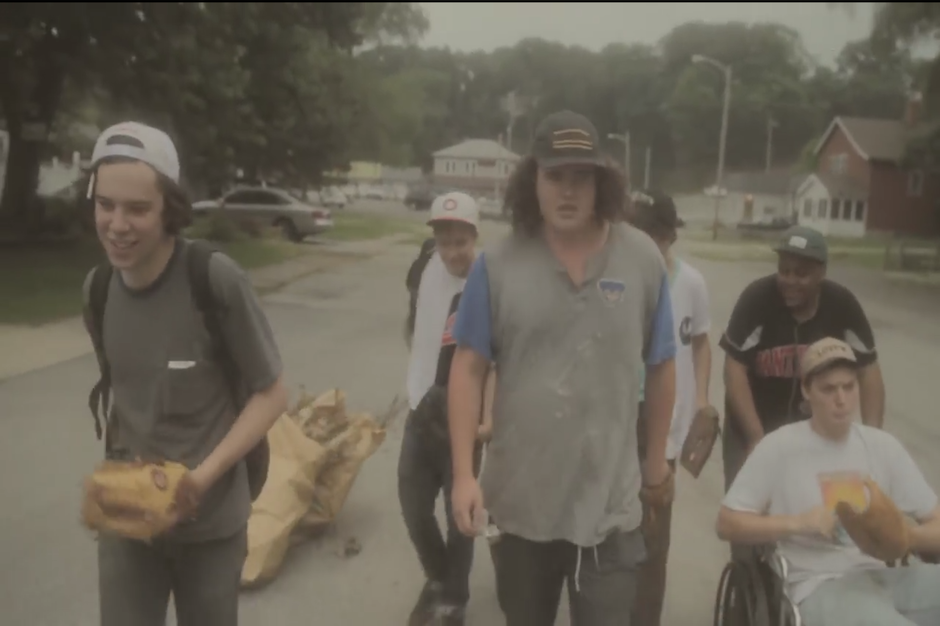 First off, hey, I'm back. Sorry it's been a bit but did you really think I was going to quit this? C'mon now. I couldn't leave you guys to get your music news and tunes from those other boring Nashville blogs and still sleep well at night. That's just not the Christian thing to do.
Secondly, while I was on break, the band Twin Peaks sure weren't. Riding off the back of their newly released album, Wild Onion, these youngins have been blowing the fuck up as everyone from the Brooklyn Vegan to those cocksuckers at Pitchfork have been drinking the Kool-Aid. In fact, the response has been so strong, it might have put one of these motherfuckers in a wheelchair!
Despite this literal handicap, the band isn't slowing down. Aside from touring, they keep managing to put out other cool shit as well. First, there's the video for "I Found A New Way," which pays tribute to the movie the Sandlot and shows us why the band is so killer: they write songs that are all bright and happy and shit. Second, they've also just released their own line of rolling papers via Jeffery Drag Records. You can peep the tour dates and watch the video below. To pre-order the rolling papers, click right HERE. Wild Onion is out now, so somebody should probably send me a copy.
Aug 09 – Beachland Tavern – Cleveland, OH
Aug 10 – DC9 Nightclub – Washington, DC
Aug 12 – Great Scott – Allston, MA
Aug 13 – Mercury Lounge – New York, NY
Aug 14 – Baby's All Right – Brooklyn, NY
Aug 15 – Glenwood Ave Arts Festival – Chicago, IL
Aug 23 – Los Angeles Memorial Sports Arena – Los Angeles, CA
Sept 23 – Blue Moose Tap House – Iowa City, IA
Sept 24 – Vaudeville Mews – Des Moines, IA
Sept 25 – Pygmalion Music Festival – Champaign, IL
Sept 25 – 7th Street Entry – Minneapolis, MN
Sept 26 – The Frequency – Madison, WI
Oct 14 – Stone Fox – Nashville, TN
Oct 16 – Club Downunder, Florida State University – Tallahassee, FL
Oct 17 – The Masquerade – Purgatory Stage – Atlanta, GA
Oct 18 – The Pinhook – Durham, NC
Oct 19 – The Barbary – Philadelphia, PA
Oct 21 – Metro Gallery – Baltimore, MD
Oct 27 – Casa Del Popolo – Montreal, QC
Oct 28 – Hard Luck Bar – Toronto, ON
Nov 07 – Auditorium Shores – Austin, TX
I Found A New Way – Twin Peaks